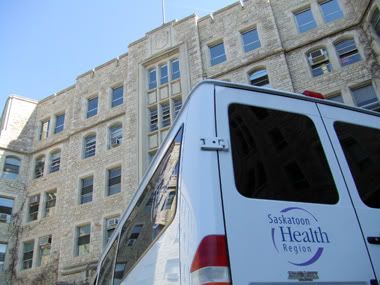 Ruth Redden reports: Volunteer Recognition Week: April 16-20. The Annual Volunteer Recognition put on by the Saskatoon Health Region, Volunteer Department, was celebrated with a luncheon at Royal University Hospital.
The following CARG Volunteer Visitors at RUH, for cardiac patients, received recognition for their hours of service by way of a pin. They are as follows:
100 hours of Volunteer Service:
Vic Zapf
Lloyd Olson
Antionette Honoroski
250 Hours of Volunteer Service:
Glen Clark
500 Hours of Volunteer Service:
Lloyd Wudrick
Congratulations Volunteers and you are appreciated.